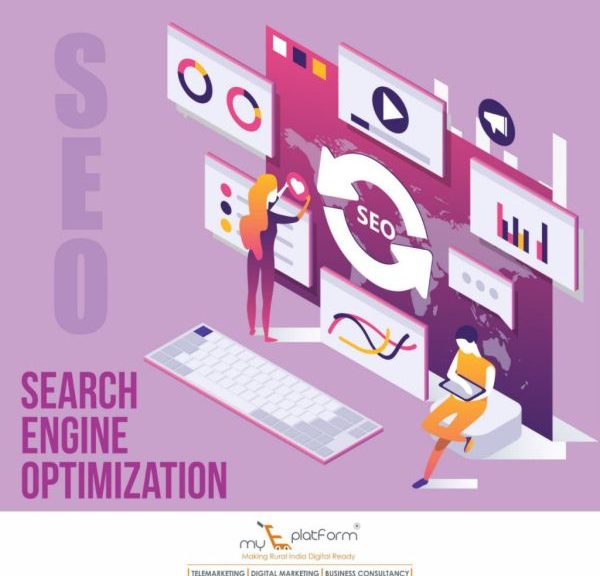 What is SEO?
SEO stands for 'Search Engine optimization'. SEO is one of the major tactics of Digital marketing. Now as everything is getting digitalized, the traditional marketing is losing its base in some cases. Hence understanding What is SEO? is important now. SEO helps in targeting exact potential customers. It is way cheaper than traditional marketing.
In SEO you analyse your potential customers and helps you to build a better customer relation. Digital Marketing is growing like a giant market sector. As the number of internet users is increasing, this field is creating numerous opportunities every day. So, this field can bring a great career opportunity for us.
What is SEO? Explained in a Simplified way: –
When you search something on a search engine like Google, Bing, Yahoo etc, it lists all relevant websites one after another. It is known as the vertical system.
To list the websites Google uses 200+ parameters and based on the final analysis it ranks them organically. Search engine algorithms play an important role here. Algorithms have different criteria's and are updated frequently.
The traffic on your website depends upon its position in search results. Being in the top 5 positions is useful because searchers mostly check out top website firstly.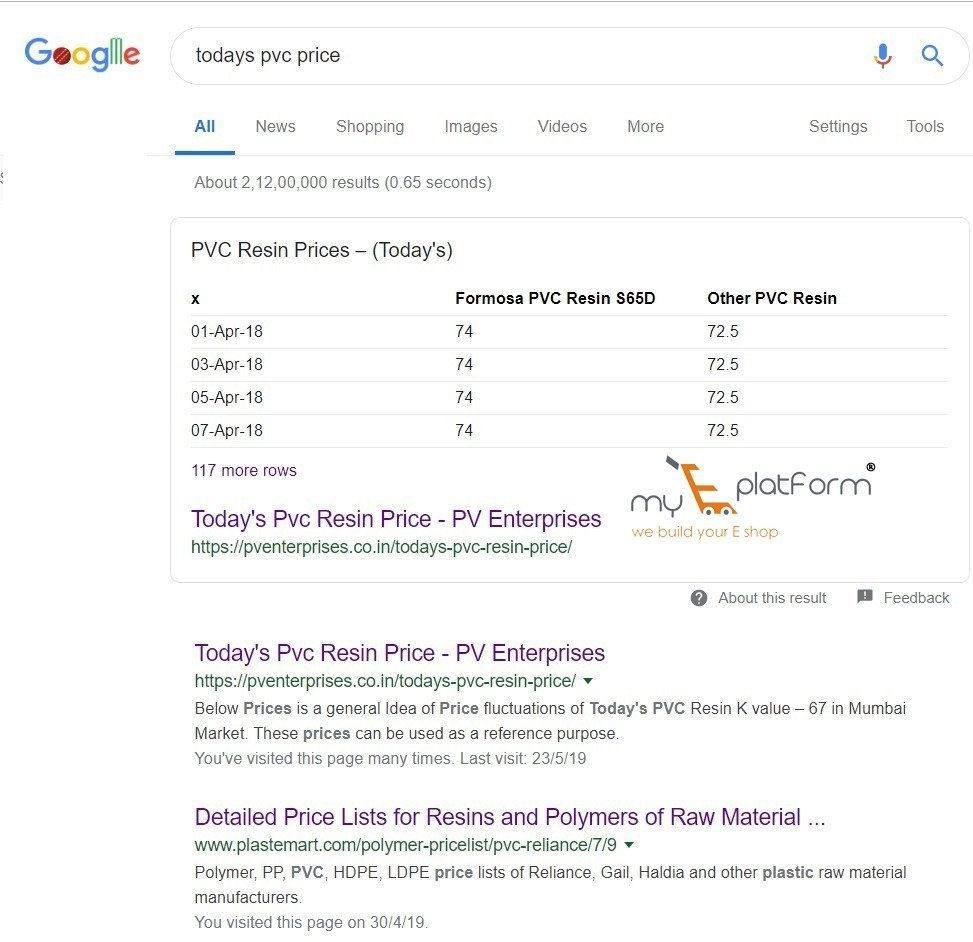 The adjacent image shows a SERP(Search Engine Result Page) of Google. Here the ranking of webpages can be understood.
The https://pventerprises.co.in is our esteemed client & using our SEO Service for a long time.
By best SEO practices we were able to achieve the featured snippet.
We can take an overview of webpage content without opening it by snippet. The Title and Meta Description are highlighted features of your website along with URL. So, it is important that they should be relevant to your content.
In SEO we try to improve these parameters to get a better ranking.
That includes various things like the user-friendliness of your website, crawlability, quality content, backlinks, etc. and it is completely based on how a search engine works and its algorithms.
The ranking helps to generate traffic and traffic generates leads. This helps your business and improves brand value.Also, it is a great way to increase the quality of your web site by making it user- friendly, faster and easier to navigate.
SEO can be considered as a complete framework as the whole process has several rules (or guidelines), many of stages and a set of control parameters.
Applications of SEO: –

Optimizing a website can involve editing its content, adding content, modifying HTML, and associated coding to both increase its relevance to specific keywords and to remove barriers to the indexing activities of search engines.
Promoting a site to get quality backlinks, or inbound links, it is another SEO tactic. Nowadays, mobile search has surpassed desktop search hence, optimising your site for mobile users is also important.
As a Digital Marketing strategy, SEO considers how search engines work, the computer programmed algorithms which analyses search engine behaviour, what people search for, the actual search terms or keywords typed into search engines, and which search engines are preferred by their targeted audience.
SEO is performed because a website will receive more visitors from a search engine the higher the website ranks in the search engine results page (SERP).
These visitors can then be converted into customers.SEO differs from local search engine optimization in that the latter is focused on optimizing a business' online presence so that its web pages will be displayed by search engines when a user enters a local search for its products or services.