Web Design Services of Our Digital Agency
Best Web Design Services
Website Designing is the process of building and maintaining websites. Web Design Services includes different aspects like website wireframe, website layout, color combinations, fonts, graphic design, webpage interactions etc.
There are a lot of moving parts with website design and SEO. But to be forewarned is to be forearmed. Our goal here is to furnish you with the key SEO elements to consider before, during and after a website design project.
Your business may use example.com as the primary domain. But you may have others. Ensuring your domain makes sense and relates to what you do is super-important. Ensuring that all variations and subdomains correctly point at the main site and redirect to a single canonical version of the site is important.
Your hosting is also important. A slow site makes for unhappy users. Your hosting should follow common-sense rules. Be situated where your audience is situated. Be fast. Be platform-specific, if necessary. WP Engine is a great example, as it provides a platform tailored to WordPress websites. that's why we use WordPress development.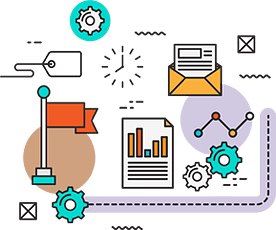 We know that not everyone wants to spend all day working on web design like we do and we believe that WordPress is a great option for tech and non-tech professionals alike. WordPress plays nicely with search engines. The coding and markup used to create WordPress websites follow best practices and, therefore, are attractive to search engines and are easy for search engine crawlers.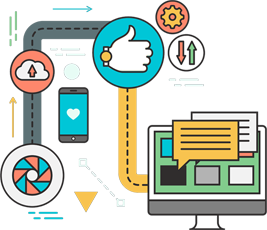 This large developer and support community has created help sites, and forums for discussing issues and solutions. You will never be at a loss for great resources to provide the support you need to manage and update your WordPress website. We provide the best solution for your any query as you develop your website with us. We assure you a lifetime support for our services as domain registration, hosting and web development.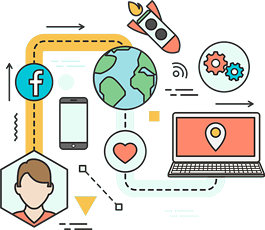 There are WordPress plug-ins that provide extended capabilities for a variety of needs. Whatever capabilities your marketing or sales team requires for your website, there's probably existing plugin that can easily be downloaded and installed on your WordPress website. Plugins create a seamless experience for managing and updating your website. Web design services are much better with better plugins.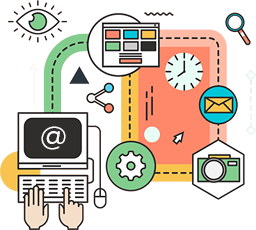 The benefit of an easy-to-use and -update content management system is that anyone in your organization can update the website. We will give you all the information about your website, You no longer have to submit all website changes to the IT department or an outsourced developer and wait around for them to make it a priority. You can log in to your website, make the update, and the change will be immediate.
WED DESIGN SERVICES
Looking for professional Web Design Services for your business? Welcome to "MyEplatform"
Why MyEplatform?  for Web Design Services
One stop shop for all your Web Design Services. like Digital Marketing, Telemarketing services, and SEO services.
Experience in various fields.
We offer all the web solutions.