We can simply say  Twitter for business is the new trend. Twitter is a social networking web application that provides users with the ability to share information. It enables users to read or send messages known as "tweets". Tweets can usually be read by anyone, but senders can also keep messages private.  Private tweets only go to their list of friends.
All users can send and receive tweets using the Twitter website. Using Twitter is free, but sending or getting tweets by SMS may cost money. Additionally, its company has set up two very large computer screens in the hallways at the conference. Moreover, it has gained popularity in businesses and news media that attract people. Twitter has a history of both using and releasing open source software while overcoming technical challenges of their service. Twitter is also increasingly used for making TV more interactive and social.
We do twitter marketing for business to increase the awareness of your brand. Social Media Marketing strategies include Twitter for Business.  We know there are several platforms available in the market like Facebook, Instagram, Content Writing for marketing your product or business.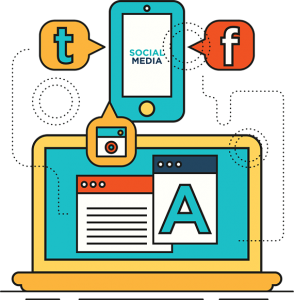 Benefits of Twitter
Use of Twitter for business have following benifits
Using Twitter to post about daily life allows friends and family members to keep in touch. Twitter has often brought people together. This is simply because they live in the same community and use Twitter, building a "neighborly" atmosphere. Therefore we use Twitter for business and marketing purpose.
Read more
Creative Minds
Twitter allows you to present your creative side as a business, with the option to add photos, videos, and GIFs to your tweets.
Twitter is all about sharing content; when you are retweeted by a user, your tweet is displayed on their follower's timelines. When you tweet, it's content that has a fairly decent chance of getting seen if you have targeted followers.
Read more
Many businesses have integrated Twitter into their customer service and support systems.
Read more