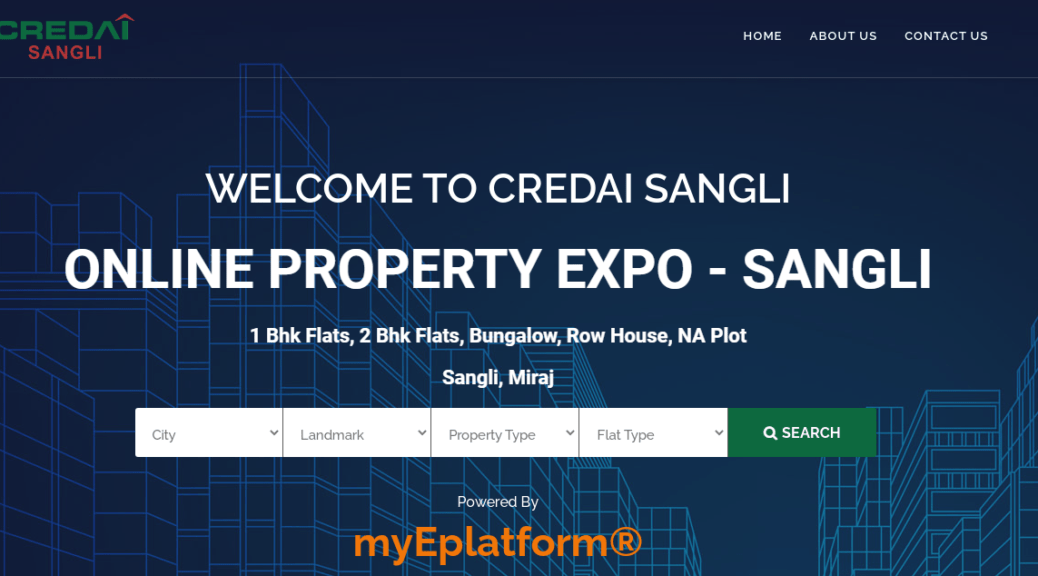 Online Property Expo Sangli -2020
First time in Sangli, online property expo 2020 held from 17th Oct 2020 to 30th Oct 2020 for CREDAI (Confederation of Real Estate Developers Association of India) Sangli.
CREDAI is the Apex body of Real Estate Developers representing 1194 private real estate developers, spread across 23 state-level chapters and 211 cities in India with 57 chapters in Maharashtra.
CREDAI Sangli is the premier real estate association in Sangli with over 125+ registered developers working towards the betterment of the industry with respect to awareness and implementation of policies and regulations, quality control, customer awareness, and grievances, and multiple activities.
CREDAI Sangli provides affordable housing schemes to fulfil "Housing for all" through PMAY (Pradhan Mantri Awas Yojna).
Every year CREDAI Sangli used to conduct exhibitions of property in a traditional way. In an open space in the city where a huge number of stalls were allotted to each property developer. Flex, banners, distribution of brochures and local TV advertisement, as well as newspaper, was the medium of propagation of exhibition and people used to visit the exhibition. These exhibitions were one roof solutions to property buyers whether it's commercial or residential.
But in March 2020 scenario changed. We all suffered from threatening covid19 and lockdown. After lockdown in the new normal phase, the corona was spreading in multiples. In the phase of Pandemic covid 19, when exhibitions and gatherings had a crucial risk factor of spreading coronavirus, on the other hand, there was the festive season which was restricting citizen approach to go for the property.
my E platform®, recognizing the necessity of creating an online expo, took requirements from CREDAI Sangli and decided to make the exhibition happen online.
With the idea of Online Property Expo, 2020 worked for CREDAI Sangli & my E platform® launched online Property Expo 2020 named www.creadaisangli.com. In a short time period of 15 days, which proved a boon to property seekers and property developers.
MEP gathered all requirements and needs of property developers and designed this web, Did Social Media Campaigning, Google ads for awareness among people about this Expo, Videos to educate how to search property on the website were published on Facebook pages,
Being an online Expo, the young generation would have been fascinated by this expo but has also received a great response from the senior class. Currently, everyone is using smartphones however it was the first online expo, MEP published videos of how to watch this online expo in very simple languages and screenshots.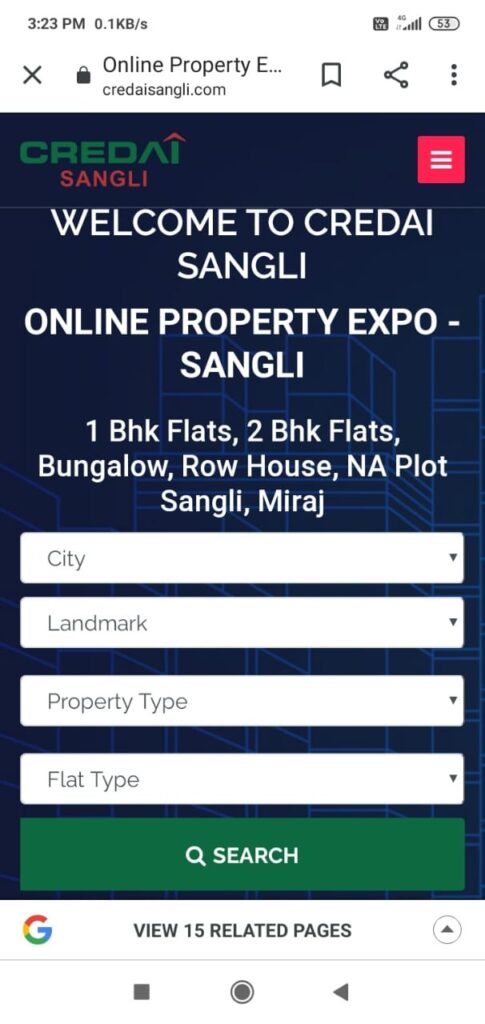 As soon as we open the website the common form was given to enter basic details consisting of a city landmark, property type & flat type with a text message was given which helped buyer to search his/her required property on the other hand to CREDAI in getting cold leads.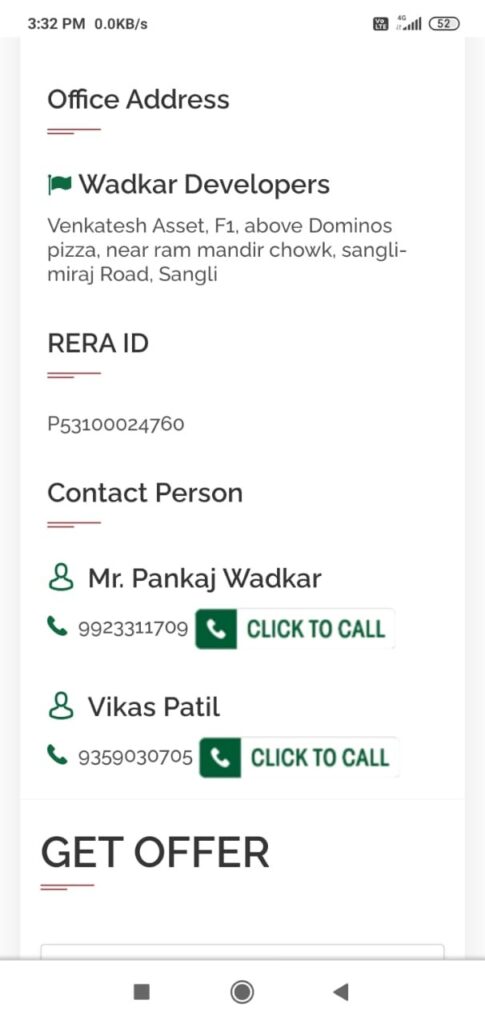 After selecting a particular property name along with pics of property Possession, PMAY, Amenities included details, Residential Details like 2BHK, Carpet Area, Built-up area and super area as well as commercial areas details in the same way displayed. Followed by floor plans, contact details, Office details, RERA ID, contact person name.
A very good feature click to call has been provided through which a buyer can click & that call was placed directly to the property owner it was as simple as it was.
By making it easy to operate the site, leading speed approx. 3 sec, ease of communication, cost-effective and generated genuine leads within 45 days duration all these efforts of my E platform®, CREDAI Sangli's online Expo become popular in Sangli and received a remarkable response.
Being a part of the MEP team it's an honor to write, through Facebook & Instagram, 14.3 lac times ad shown and 3.3 lac reached on the other hand through Google 26 lac times ad shown & 15.3 lac people viewed ads. Total 40 Lac no. of times ad shown.
Managing expectations is a crucial part of project management and should be an active endeavor for each person on the project team. Above generated leads are results of MEP team efforts. by using memes for the first time propagation of online property expo made successful by MEP.