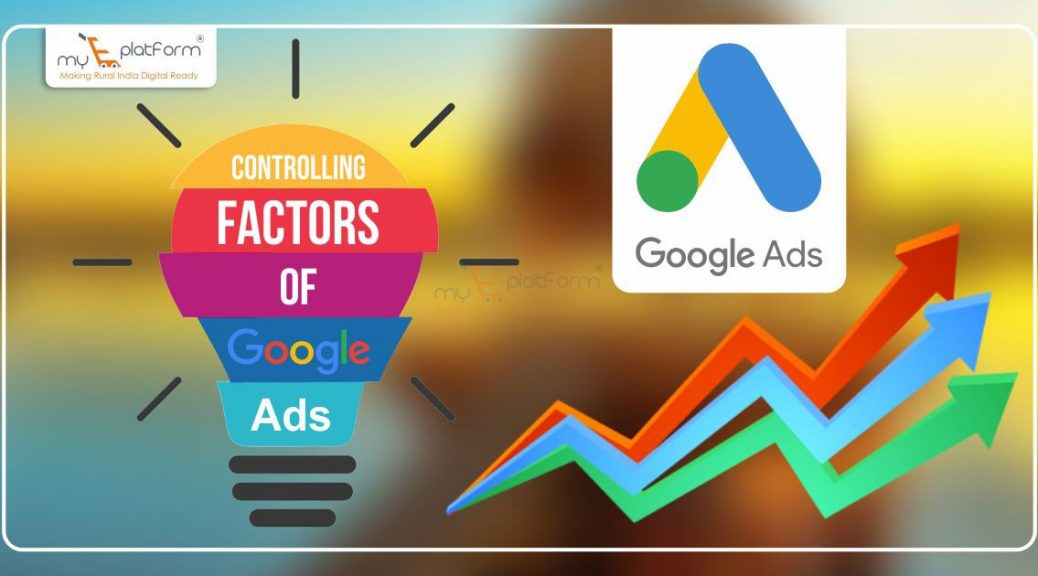 Google Ads Targeting Options
What are the Google Ads Targeting Options provided by the Google AdWords and why are they so important? Targeting your ads is an essential part because showing ads to the right kind of audience in right language, at the right time, at the right place is very important for the better performance of your ads and reducing its cost. Just having a well-designed ad is not enough, the following target factors are equally important to make your ad perform well.
Let us have a look at all these factors
1. DEMOGRAPHICS (Age & Gender)
Demographic targeting can be an amazing way to increase the impact performance of your ad or ensure that you are reaching your ideal target audience. Now, these targeting options are determined through the information given to the channels while the profile creation, as well as the behaviour of the user.
Being specific, you can decide the age groups of your audience to whom you want to show your ads. Google Ads provides you with the selected age groups that are, 18-24, 25-34, 35-44, 45-54, 55-64 and 65+. Also if you are running some ad that is related to female beauty products, then, in this case, you don't want your ads to be shown to the male group. Well, here you can select only the female audience. And vice-versa. You can target your audience on the basis of their gender as well.
These targeting options, helps you check out how well your ads are performing for a certain group of users because of which you can adjust bid modifiers up and down to increase or decrease the bids for the groups that are performing well and for those who are not.
2. AUDIENCE
There are millions of Google users with similar interests, including music, beauty, fashion, etc. These are expansive categories of internet user, so it is very important to find targeting criteria to narrow down the size of anyone affinity interest. Google Analytics can be of great help to pinpoint exactly which affinity audiences yield the highest conversion rate on your website. This is why Google can show your ads to users who are actually interested in specific keywords. It also shows the ads to the people who have recently searched for your suggested keywords.
3. PLACEMENTS
The best part about the Google Display network is that it shows your ads on the specific websites when provided with the website URLs. It gives you custom placement options like websites, YouTube channels, YouTube videos, app categories, apps. This factor offers tighter and more controlled targeting to the advertisers. Because of this, you can save a lot of money.
4. TOPIC
Google displays your ads on web pages only about your specific topics like health, beauty, sports, fitness, Business, Electronics, food and many more. It provides you with a large number of such topics. Here, Google Ads analyses web content and considers factors such as language, text, etc.
5. DEVICES
Before setting up your display campaign, it is very important to consider where the audience will be using the product and how are they going to sign up. You can actually target the audience by the device they are using. You can target on 4 types of devices, that is Mobile phones, tablets, laptops/desktop or TV screens. And if Mobile then which model of the mobile phone do you want to target. Also, you can select which kind of OS you want. i.e, android OS, windows OS or IOS.
6. REGION
Here we can advertise to consumers based on their geographic locations. Google Ad words allow the advertisers to specify a particular location and show your ads only to the people of that particular location. This is one of the vital tactics for businesses. Also, you can exclude the locations that you don't want to serve. You can study about the regions that offer the most potential customers for conversions and then accordingly do the geo-targeting for your product. The level of pinpointing over here is too good. We can target the audience form just 1km Radius as well.
7. SCHEDULE
In some cases, you want your ads to be shown only on certain days, or during certain hours, when you are available to handle the customers' enquiry. In this case, you can schedule your ads by managing the days and hours, when you want your ads to be shown. Because if you are not scheduling your ad, then probably you are showing your ads even when your audience is not going to convert and hence spending your extra bucks on those audiences.
8. LANGUAGE
Language targeting is another aspect provided by Google Adwords. Now, suppose you are showing your ads to those potential customers who don't understand your language, then what is the use of spending your money on that campaign. It doesn't make any sense. Which is why you can target the language of your potential customers and Google will show the ads to the people who use Google products or visit apps and sites on the google display network in your targeted language. Also, Google Adwords gives you this amazing facility of showing your ads on the platform of any language. Which means if you want to show your ad that is in English but on the website that is in Hindi, then guess what? You can do it.
9. BUDGET
Now, budget is the aspect that you cannot ignore at all. Google Adwords gives you this facility to be flexible with your budget on a daily basis. Your daily budget is actually the amount that you spend each day over the course of the month. You can vary your budget every day depending on your customer behaviour. For example, on those specific days when you are likely to get more traffic, you can increase your budget. Basically, while deciding the budget for your ad campaign, even 100Rs is more than enough or sometimes even 10,000Rs is less. So it's on you, how much budget you want to set and can do accordingly.